United Carry On Size Guide 2020
As your departure date approaches, you may be thinking about what to pack and whether or not to check a bag.
Please review the United carry-on guidelines so that you know before you go and your trip gets off to a smooth start.
Each traveller can bring on board one carry on bag plus one personal item free of charge.
To ensure a smooth boarding experience, it's important to make sure that these items will fit into the overhead bin or under the seat in front of you.
---
United Carry On Summary
United Airlines Carry on Sizes
1 FREE Hand Carry on
22 cm x 35 cm x 56 cm
MAX 10 KG Weight
1 FREE personal item
---
United Carry On Bag Size
The maximum dimensions for a carry-on bag are 9 inches x 14 inches x 22 inches (22 cm x 35 cm x 56 cm), including handles and wheels.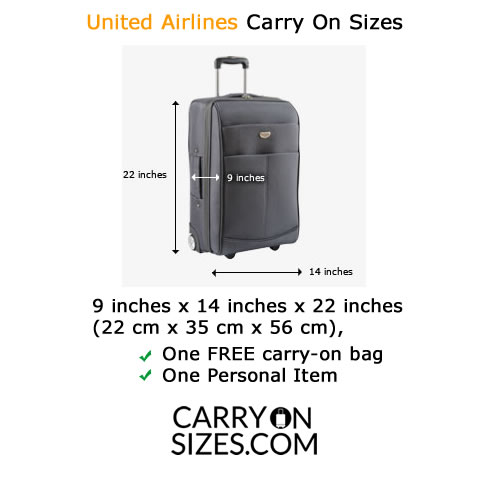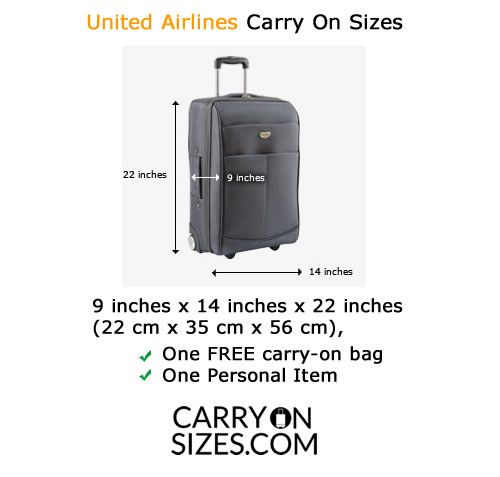 United Carry On Personal items
The maximum dimensions for your personal item, such as a shoulder bag, backpack, laptop bag or another small item, are 9 inches x 10 inches x 17 inches (22 cm x 25 cm x 43 cm).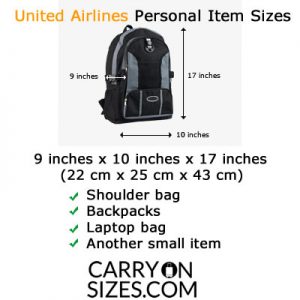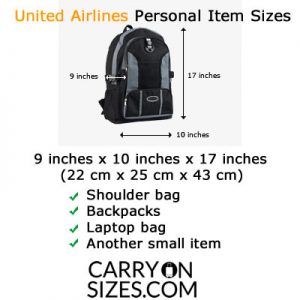 To determine if a bag will fit onboard, bag sizes will be available in the airport lobby. Once at the gate, any item in excess of the carry-on baggage size or allowance requirements will b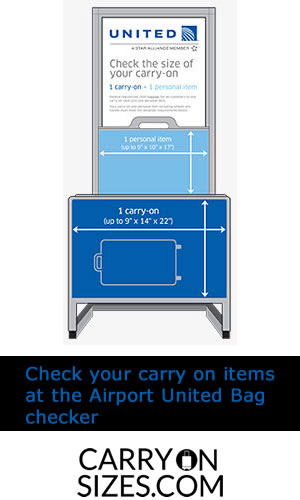 e checked to your final destination and may be subject to applicable service charges.
Carry-on items that are acceptable to transport in the cabin but are fragile or bulky will be considered cabin-seat baggage. Customers can purchase a ticket for a cabin-seat baggage item so that it may be carried on board and transported in a seat.
The following items are allowed and do not count toward your one bag and one personal item limit:
Jacket or umbrella
Reading material
Pet carrier (service charges apply)
FAA-approved child restraint seat
Diaper bag
Food or merchandise purchased in the airport
Assistive devices
United Checked Luggage Summary
United Airlines Checked Luggage Summary
1 FREE Checked Luggage
Standard checked bag can measure (length + width + height) on the outside is 62 inches
Economy MAX 23 KG Weight
Business, First, MAX 32 KG Weight
1 FREE Carry on Luggage item
United Airlines Liquids, Gels and Aerosols Rules


The TSA allows each traveller to carry on liquids, gels and aerosols in containers of 3.4 ounces (100 mL) or less, inside a single quart-size (litre-size) clear, sealable bag.
Passengers travelling internationally into the U.S. and connecting to another flight are allowed to have in their carry-on baggage liquids in excess of 3.4 ounces (100 mL) that were purchased as duty-free merchandise. This only applies to products purchased in duty-free stores, placed in an intact designated secure, tamper-evident bag, and successfully screened and cleared by TSA officers. Scanning may not be effective for liquids in opaque, ceramic, or metallic bottles, or other containers. Liquids that cannot be screened and cleared will not be allowed to remain in carry-on baggage. Customers may choose to place these items into checked baggage or throw them away.
Summary of TSA Carry On Baggage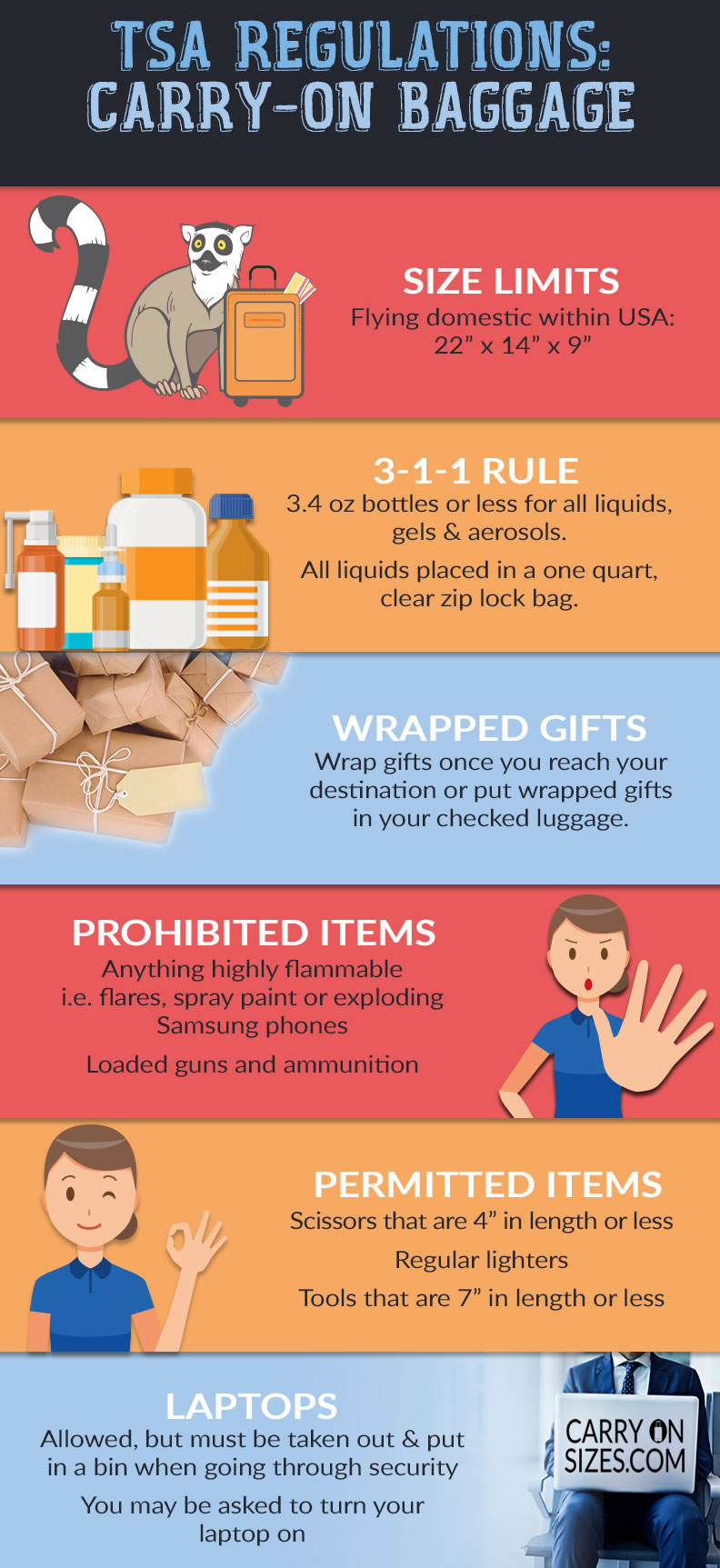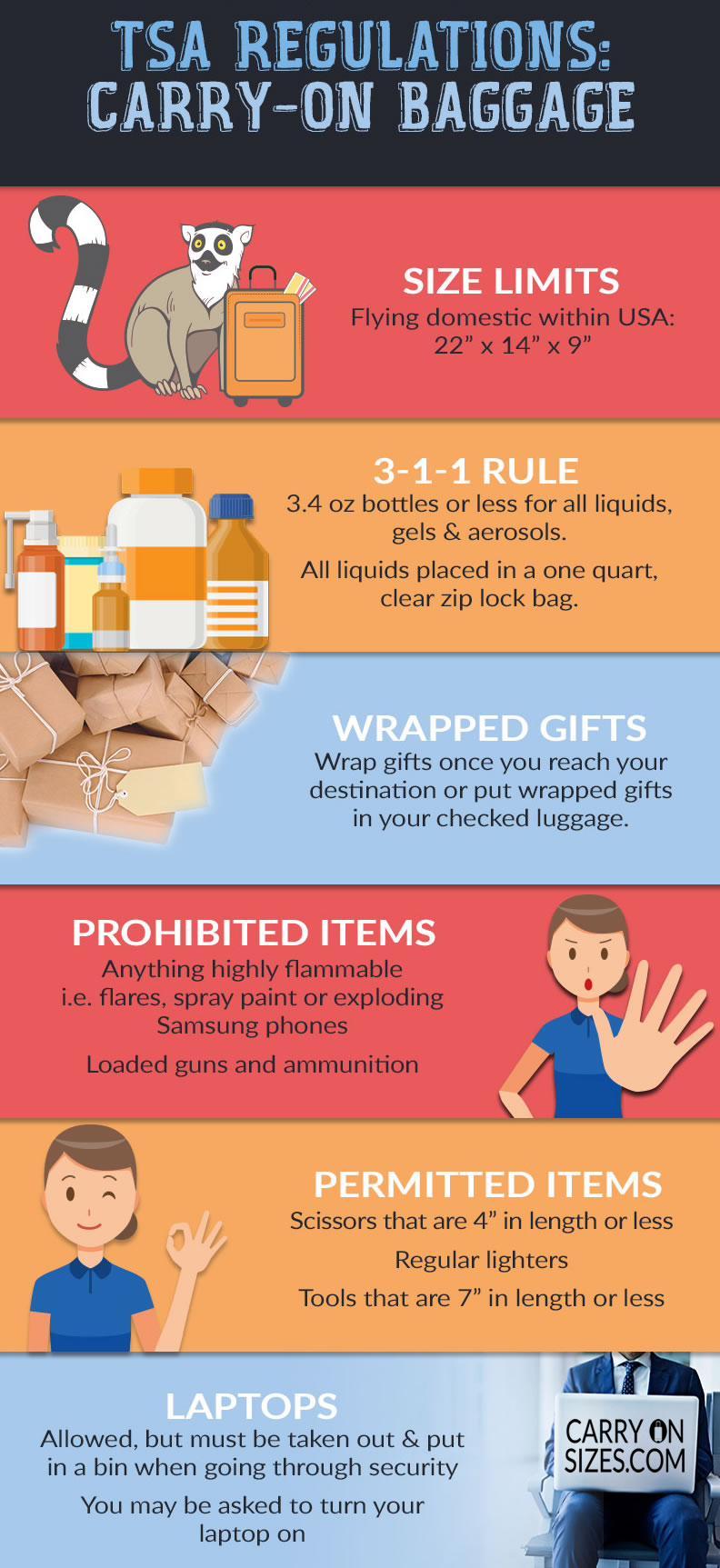 More United Carry On Size Info