Easyjet Cabin Baggage Policy
Easyjet Cabin Baggage Policy Summary
1 FREE Carry on Baggage
max. 56cm x 45cm x 25cm
No Weight Limit
More info on EasyJet Baggage Policy at: www.easyjet.com
---
Easyjet Checked Baggage Policy
Easyjet Checked Baggage Policy Summary
1 PAID Checked on Baggage
max. 56cm x 45cm x 25cm
23KG Weight
EasyJet Free Personal Items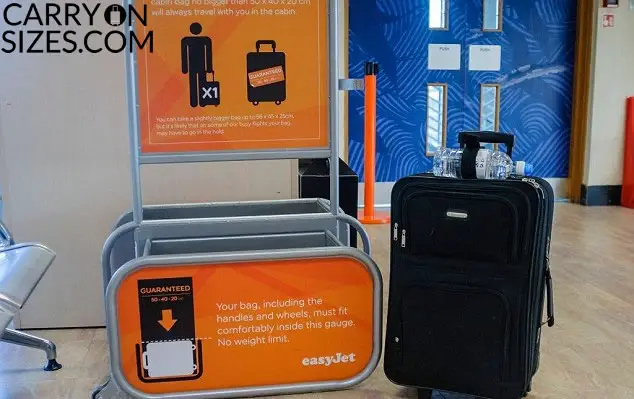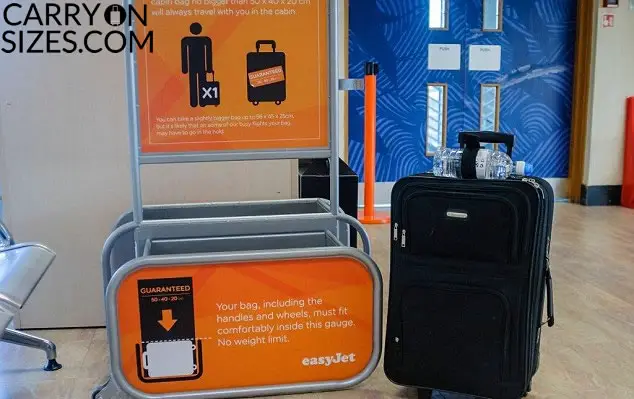 You're allowed to bring some extra things into the cabin:
Umbrella
Overcoat
Crutches
Walking stick
one standard shopping bag of duty free goods bought at the airport.
Easyjet Baggage Allowance Video
EasyJet Excess Baggage Fees
Hand baggage is free. However, if it is larger than the size restrictions, the Bag Drop desk will charge you £37 to check the bag into the aircraft hold. If you go straight to the boarding gate and your bag is oversized, you will be charged £47.
More info on EasyJet Baggage Policy at: www.easyjet.com