EL AL Baggage Allowance Summary
EL AL Hand Baggage Summary
1 FREE Carry on
1 FREE personal item – Purse, Briefcase & Laptop, etc
56 cm (length) up to x 45 cm (width) up to x 25 cm (depth)
16KG MAX Weight
---
More EL AL Baggage Allowance Policy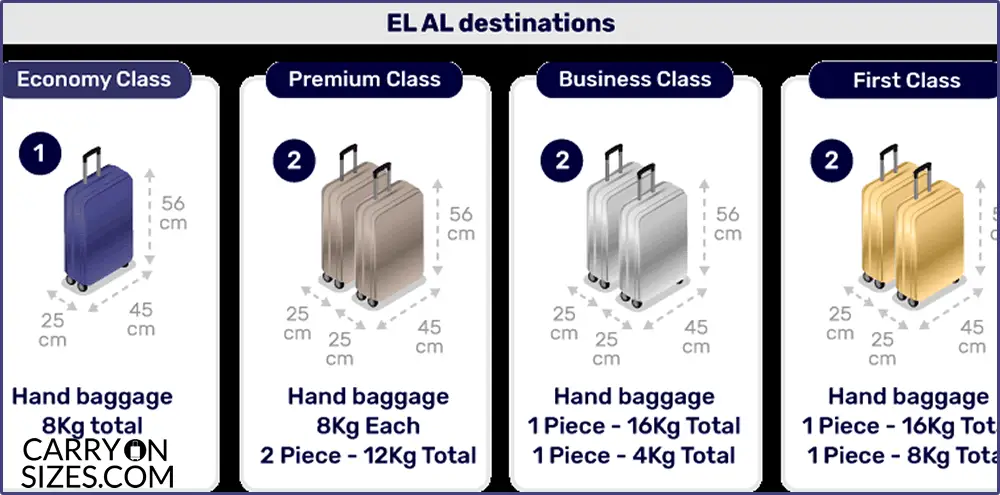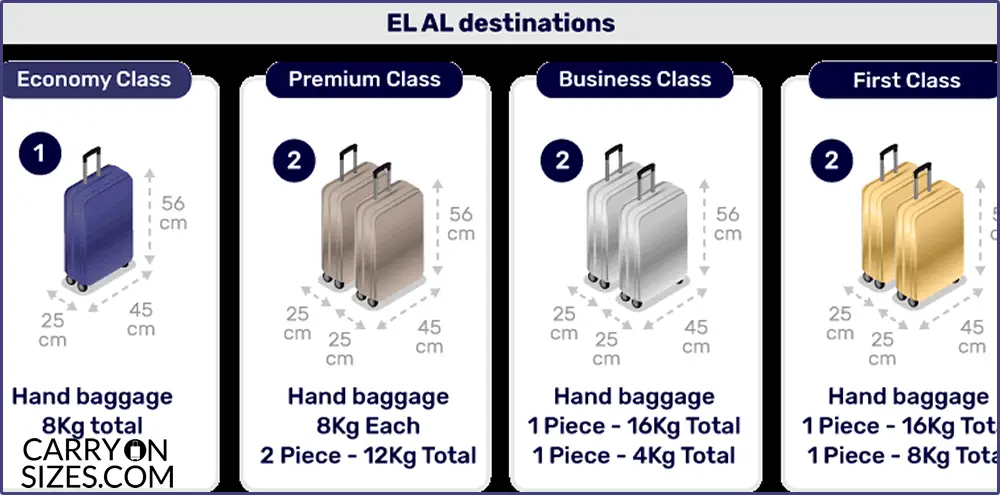 You are entitled to carry hand luggage into the passenger cabin, at no extra charge, in addition to your baggage that is stored in the hold of the plane.
This hand luggage must be stored in the designated bins above the seats or in the space below the seat in front of you.
Packing your hand luggage according to EL AL conditions (weight and size) will help you to go through the security check at the airport and the check-in process quickly and easily. Therefore specific dimensions and weight have been determined for every piece of hand luggage, according to the class that appears in your reservation and/or your flight ticket. In exceptional cases, when the storage space in the passenger cabin is limited, the hand luggage may be stored in the hold of the aircraft.
---
EL AL Checked Luggage Allowance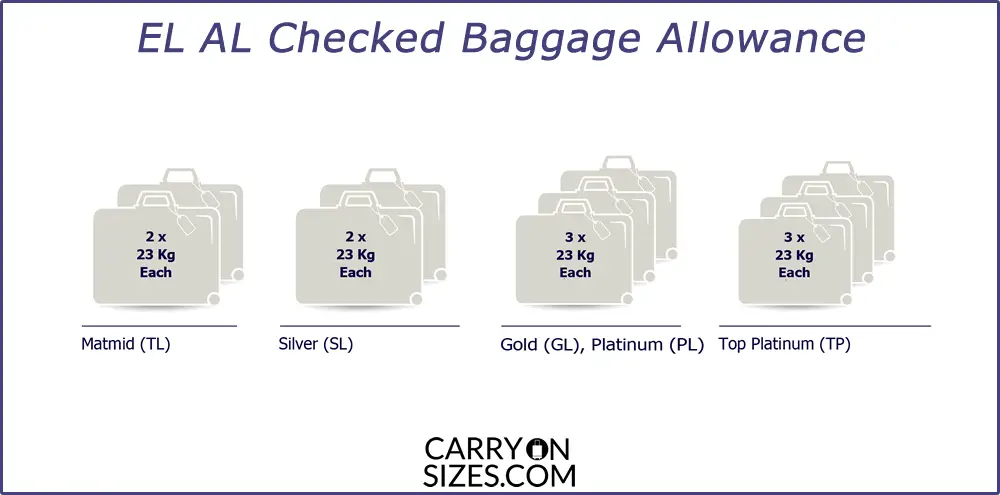 First and Business Class passengers are entitled to bring aboard the flight hand luggage whose weight does not exceed 16 kilos, in addition to a laptop bag weighing up to 4 kilos
The size of one hand luggage unit allowed on EL AL flights is up to 56 cm (length) up to x 45 cm (width) up to x 25 cm (depth). In any case, the maximum measurements of a piece of hand luggage may not exceed 115 cm. These measurements include wheels, handles, side pocket, etc.
Passengers wishing to bring on board hand luggage that exceeds the permitted measurements or weight (such as a cello), will have to purchase a separate seat for this item
EL AL does not undertake to transport baggage of excessive weight or dimensions without advance arrangements.
In exceptional cases, when storage space in the passenger cabin is limited, hand luggage may be stored in the hold of the aircraft
---
EL AL Baggage Excess Limits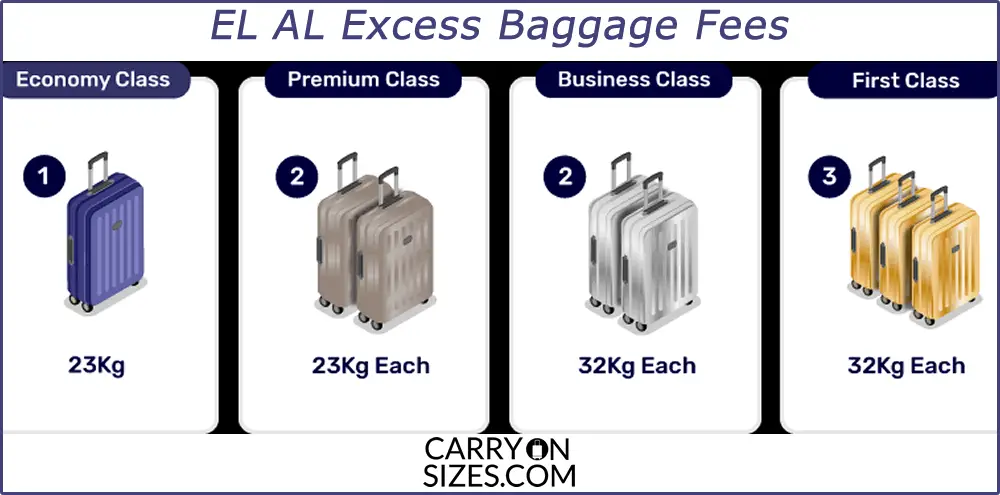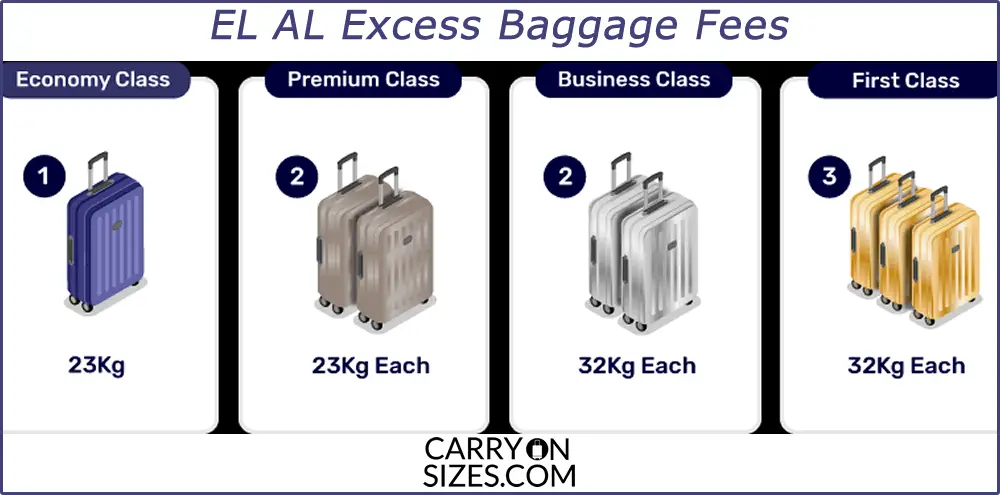 EL AL Carry on Restrictions


More info on EL AL Baggage Info